2017 MINZ Mathematics-in-Industry NZ
Mathematics-in-Industry NZ (MINZ) events offer a collaborative approach to industry problem solving, where mathematical scientists tackle real life problems shared by companies.
2017 Events details:
What: 3rd Annual Maths-In-Industry NZ
Where: Massey University
When: 26-30th June 2017
MINZ events deliver:
Methods to solve complex industrial problems
Links with mathematical scientists from top universities and national laboratories across the country
Access to advanced computing solutions and environments
Highly cost effective access to scientific advice
Fresh input of new ideas.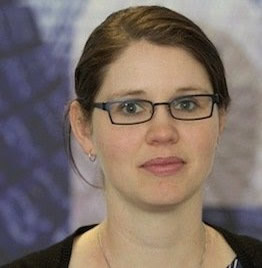 Melanie Roberts, PhD. Research Scientist - Physical Analytics team at IBM Research - Australia
Melanie is a research scientist with the Physical Analytics team at IBM Research - Australia, focussing on weather impacted operations. In particular, Melanie works on integrating modelling with a weather forced component applicable to emergency management, agriculture and insurance industries. Her current work is focussed on developing models to understand household-based risk from bushfires in the peri-urban environment, and of developing models of impact of hail on crops.
Melanie is the Chair of the Victorian Branch of ANZIAM (Australian and New Zealand Industrial and Applied Mathematics), a division of the Australian Mathematical Society, and the returning officer for the ANZIAM executive.
Melanie's background is in applied mathematics, having received a PhD from the University of Western Australia in the area of asymptotics and fluid dynamics. In addition, Melanie has undergraduate and postgraduate degrees in the areas of mathematics, education and science communication. In 2013 Melanie served on the Smarter Cities Challenge team "Enhancing Multi-agency Interoperability and Community Awareness: Smarter Disaster Management Systems for the 21st Century" to the City of Gold Coast.
Key note abstract
Weather impacted operations
Weather is a key driving factor behind many business impacts, and severe weather events can give lots of problems.
Weather is a driving factor of many processes impacting businesses. Advancements in weather forecasting have opened up opportunities for businesses to more effectively mitigate and respond to weather events, however rarely is the weather the primary interest.
This talk explores two problems in the area of weather impacted operations, focussing on the insurance industry.